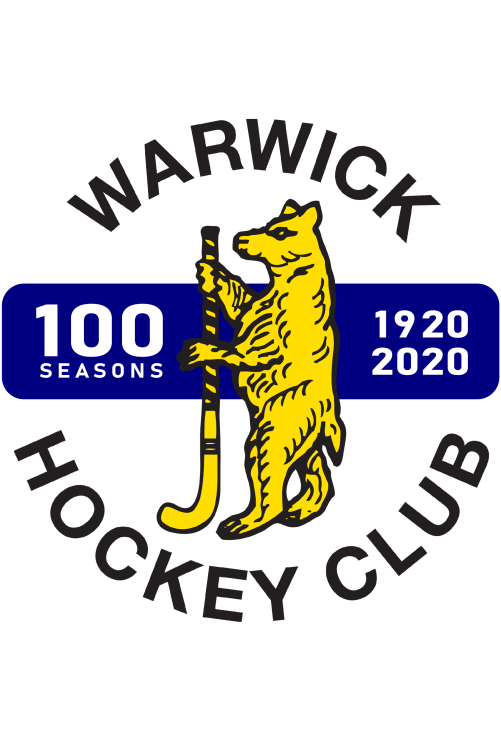 ---
Welcome to
Warwick Hockey Club
We are an energetic and family orientated hockey club with thriving Men's, Women's and Junior's sections as well as social teams including Mixed and Veterans.
Meet our teams and find out more about our Club.
We welcome new members, so why not come and join us.
Exercise, Socialize, Energize!
---
---
Club news: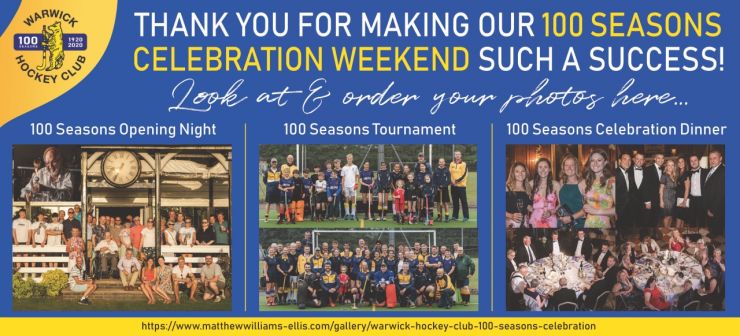 https://www.matthewwilliams-ellis.com/gallery/warwick-hockey-club-100-seasons-celebration
We publish lots of news and information on our social media channels, so please follow us:
Warwick Hockey Club on FaceBook
@warwickhockeyclub on Instagram
@warwickhockey on Twitter
---
Website news and articles
---


Other Club News:
Help with Juniors wanted! Dave Lomas and Paul Williams are looking for some help with the juniors. Example roles include: Help with registering juniors as they arrive on training nights, or helping on tournament days with general on the day logistics, admin or drinks and snacks, etc. Please contact Dave or Paul if you can help out, email to contactus@warwickhockey.co.uk. (Updated 28/05/19)
If you have any items for club news please email to news@warwickhockey.co.uk
Previously published news items can be found here.
---
Playing hockey and 'living with COVID'
We are following UK Government and England Hockey guidance, find out more about what to expect here.
Stay Alert, Stay Safe
---
Coaching opportunities
If you are interested in joining our coaching team please contact James Taylor (JT) directorofhockey@warwickhockey.co.uk
We are expanding our coaching provision and recruiting for some roles for season 2021-22.
Men's performance assistant coach - click for role details
**NEW ROLE** Junior lead coach - click for role details
Read more about our coaching and training plans
Check out some of our recently updated pages:
---
Welfare
The welfare of our club members and visitors to our club is important to us. Our welfare and disciplinary officer is Martin Reeves who can be contacted on email welfare@warwickhockey.co.uk. Club members can get Martin's contact details from our members website.
Our Volunteer Club Umpires
Liz Holding has been doing a brilliant job coordinating volunteers to umpire our games thanks to so many of our club members stepping up to do their bit. Find out who and how we appreciate your commitment including Chris Duppa-Miller 60 years at Warwick umpiring!

---

Order new club kit
Lauren Turner is coordinating our club kit with AKUMA. Follow this link to our club kit page where you can view the items and download an order form
We cater for players of all abilities, providing excellent coaching and playing opportunities,
so contact us now to find out more.
Exercise
Play hockey the right way

Energise
Making the most of our Club