Phil Heelis sadly missed
---
Warwick Hockey Club is sad to share the news of the passing of Phil Heelis, who was part of the Club for 60 Years and received a Lifetime Achievement Award, as part of our 100 Seasons Celebration Weekend, in June 2022. Phil was a player for 40+ seasons and then an umpire, after his playing days were over.
Our thoughts are with Mike, his son, who still plays for the Club, and with the rest of the family. Here are some photos of Phil receiving his Lifetime Achievement Award and then outside the Clubhouse with fellow members.
Phil with Mike at our clubhouse with his lifetime achievement award.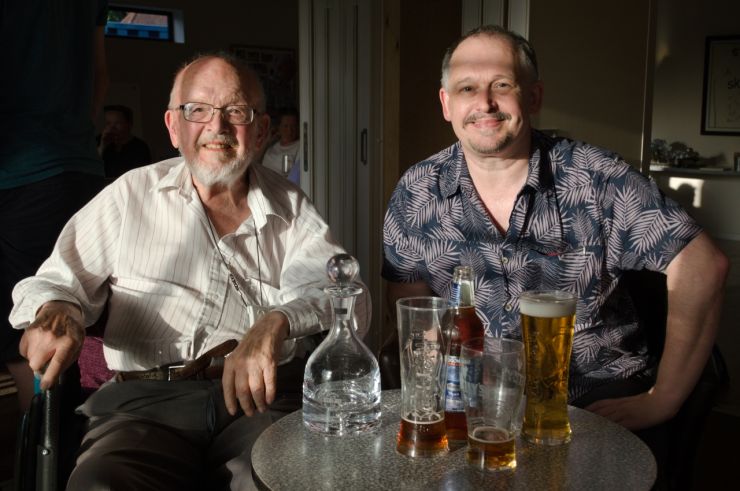 You can read about Phil and his Lifetime Achievement here.
A moment of thought and respect
Thank you to all teams and visitors for joining us in a minutes silence to remember Phil and all that he has done for our club.

---