Please send us club news and photos.

Email to:
---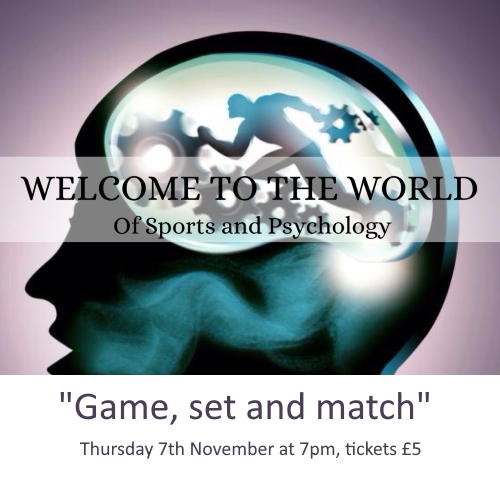 Game, Set and Match
---
Warwick Sports Club Tennis Section have arranged this presentation talk, which is open to all.
Pat Drummond writes "The psychology talk is booked at the club for 7pm on Thursday 8th November and tickets are £5. This will cover his costs, and any excess will go towards Ellen's collection. It would be good to get money up front so we know how many people will be attending.
The following is a bit about the guys qualifications:
'I have worked with Bristol Aztec's (American Football), a group of powerlifters, Team GB diabetes Futsal, Bristol City Futsal to name a few. I have a BSc in sport science and Spanish and a MSc in Applied Sport and Exercise Psychology from Bangor University. Languages: English and Spanish. Twitter: @GeorgeMBases Email: georgemitchellbases@gmail.com '
The evening is entitled 'Game, Set & Match' which is obviously tennis biased, but he' s open to any topics we choose for him to cover, so members just need to let Sue Thomas or Lianne know, then they will forward these to him before the meeting...he has already been highly recommended by a lady with a PhD in Psychology, British Society of Lifestyle Medicine.
Never know, this may be the answer to my game (or maybe not!!!).
Pat"
Contact a member of the tennis section or speak to Liz Holding if you are interested and want to find out more.