Welcome to
Warwick Hockey Club
We are an energetic and family orientated hockey club with thriving Men's, Women's and Junior's sections as well as social teams including Mixed and Veterans.
Meet our teams and find out more about our Club.
We welcome new members, so why not come and join us.
Exercise, Socialize, Energize!
Training update
Great news!! As both of the new pitches at Warwick School are now finished we return to our normal training schedule this week! See our Training page for details
Club news:
Latest Hockey News
Latest Social News
Our Next Social
Other Club news:

Our Juniors took part in their first tournament of the season. Read Dave's report on our Juniors teams page. (Published 09/10/16)
Lucy McEvoy selected for HiPAC. Well done! Read more (Published 02/10/16)
Congratulations to Chris and Anka Waller and the safe arrival of Violet, Aletta born on 26th September. Well done, another club member we hope, so get her signed up for Juniors soon, we have a waiting list. (Published 28/09/16)
Early notice for Dates for your diaries! Harriet and Tim have social events plans in progress. Any volunteers to help will be appreciated, contact Harriet or Tim. (Updated 19/09/16)

Battle of the Teams on 15th October
Fireworks night on 4th November
Christmas Social on 10th December
Quiz night on 28th January
Race night on 25th February
End of Season Dinner on 1st April

We have entered a Womens O35s side into the England Hockey Trophy and Shield competition. Round 1 is on 16th (or 23rd) October, round 2 is on 6th (or 13th) November. If you are interested in joining our team please get in touch with Clare Noad or Liz Holding, contact us. (Published 19/09/16)
The new season membership forms are available for download, see Join us. (Published 14/09/16)
Phil Heelis update: As most of you know Phil has been a part of our club for many years and in recent times he has done a lot of umpiring for us. Mike Heelis informed us that Phil's specialist consultant has deferred the planned triple heart bypass operation and is looking at other routes forward. Mike said that Phil was very touched by all the good wishes he received. We continue to wish him a speedy & full recovery and hope to see him back at the club soon. (Published 12/09/16)
Help with Juniors wanted! Dave Lomas and Paul Williams are looking for some help with the juniors. Example roles include: Help with registering juniors as they arrive on training nights, or helping on tournament days with general on the day logistics, admin or drinks and snacks, etc. Please contact Dave or Paul if you can help out, email to contactus@warwickhockey.co.uk. (Published 28/05/16)
If you have any items for club news please email to news@warwickhockey.co.uk
Previously published news items can be found here.
---
Read all about our Club Day 2016
#Hockeyfest with Hannah MacLeod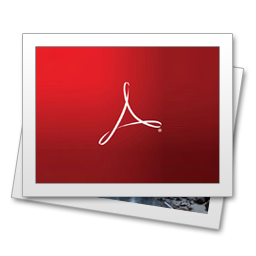 Including this seasons training and social events and club contacts
---
Check out some of our recently updated pages:
We cater for players of all abilities, providing excellent coaching and playing opportunities,
so contact us now to find out more.
Café Rouge is our Lead Sponsor this season.
The Café Rouge Leamington Spa sponsorship has been hailed a huge success for both parties. The sponsorship has funded Warwick Hockey Club to purchase 162 senior member training tops, which has not only raised the profile of the restaurant chain across the Midlands, but also meant that no one can miss Warwick Hockey Club players when we arrive for a match or training session. For the 2016/17 season Café Rouge Leamington Spa have extended their sponsorship to roll out the Yellow Training Tops to all Junior members of the Club, some 116 on the books at present and growing all the time as hockey becomes more popular in the region. For two years running members have also been grateful for receiving discount cards to use in the Leamington Spa based restaurant.
We are proud to have Café Rouge, Leamington Spa, as our Lead Sponsor. Visit their website, and go along to enjoy the café culture.
Exercise
Play hockey the right way

Energize
Making the most of our Club