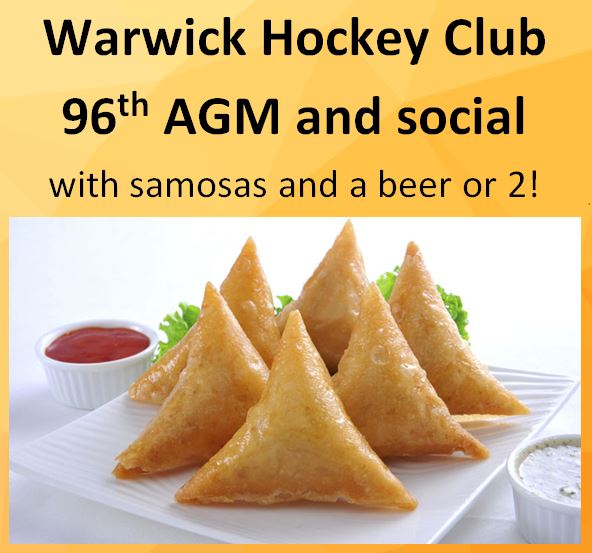 96th AGM and social
---
6th May at our Club House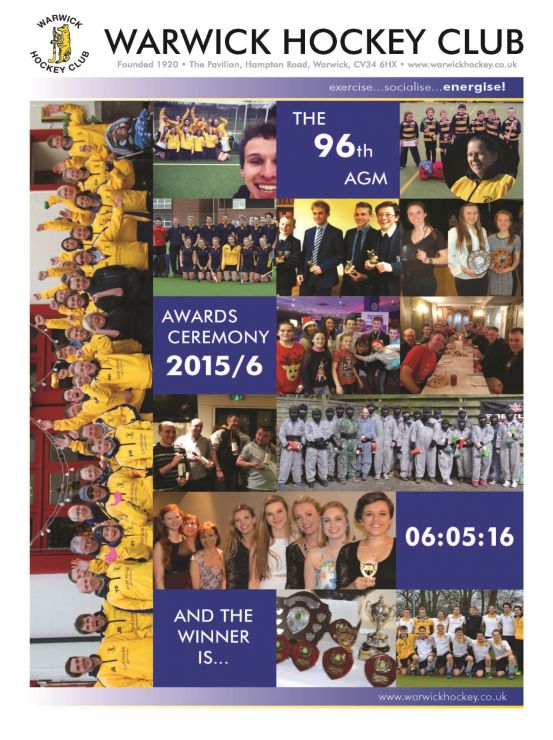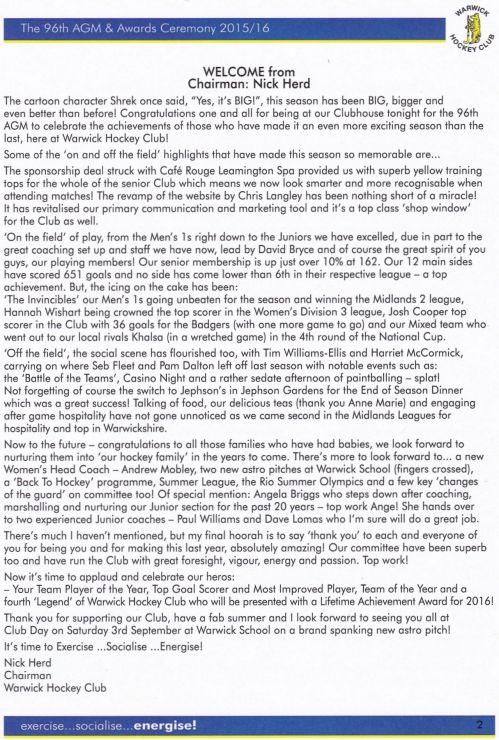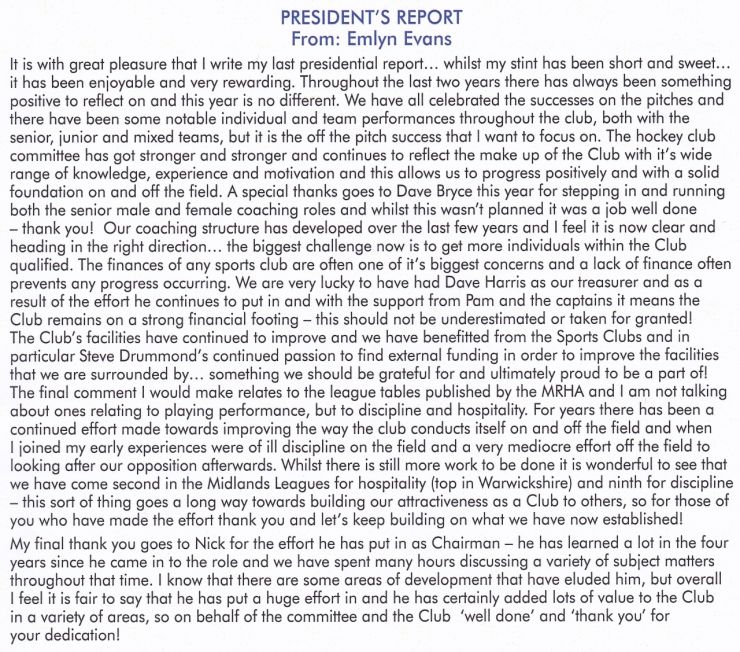 ---
Treasurer's Report 2015/16
Treasurer: David Harris
In summary, a £3,797 surplus for the year is reported, mainly due to lower cost of pitch hire compared to predicted budget. The full report is available to club members.
---
Club reports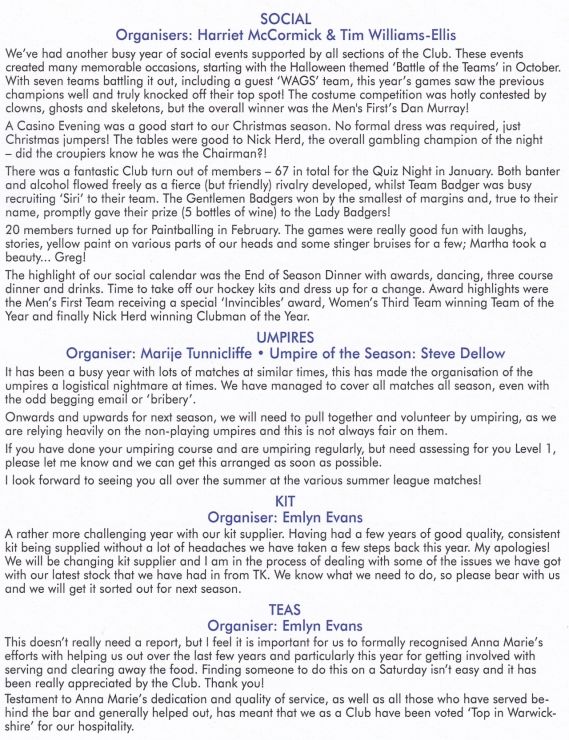 ---
Club awards

| | |
| --- | --- |
| Zoe Hartley Team of the Year | Women's 3rd Team |
| Clubman of the Year | Nick Herd |
| KHVIII Umpire of the Year | Steve Dellow |
| Lifetime Achievement Award | Paul Williams |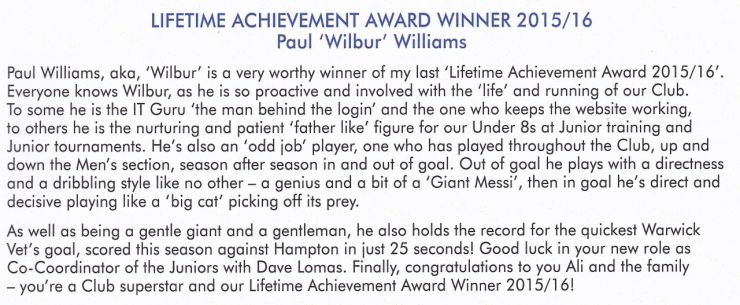 ---
Team awards
Award
Men's Section
Women's Section
U18 Player of the Year
Blue McWhirter
Milla Dent
1st Team Player of the Year
Martyn Stickley
Emilia Dunkerley
1st Team Top Goal Scorer
Martyn Stickley
Martha Hayes
1st Team Most Improved Player
Stevie Gibson
Lucy McEvoy
2nd Team Player of the Year
Tom Selby
Katie Rankin
2nd Team Top Goal Scorer
John Macdonald
Nicki Breeds
2nd Team Most Improved Player
Jack Bennett
Ally Keays
3rd Team Player of the Year
Toby Harper-Lawerence
Ellie Bailey
3rd Team Top Goal Scorer
John Kane
Hannah Wishart
3rd Team Most Improved Player
James Langley
Talei Dunn
4th Team Player of the Year
George Holding
Rebecca Collins
4th Team Top Goal Scorer
John Sawden
Olivia Ray
4th Team Most Improved Player
Archie Gale
Anna Young
5th Team Player of the Year
Michael Howard
-
5th Team Top Goal Scorer
Paul Williams &
Steve Lycett
-
5th Team Most Improved Player
Tom Kerr
-
Other team awards
| | |
| --- | --- |
| Badger's Top Goal Scorer | Josh Cooper |
| Mixed Player of the Season | Blue McWhirter |
| Veteran's Player of the Season | Simon Shepherd |
See our team end of season reports here.
---
Election of officers for season 2016-17

Dan Honey-Smith is elected as our new Chairman.
Nick Herd has taken the post of President.
Paul 'Wilbur' Williams and Dave Lomas are taking on the role of Junior's Co-ordinator.
Ant Baxter has volunteered to take on Kit Secretary role.
Krissie Howe and Tom Selby have volunteered to work together to take on the Communications Co-ordinator role and Press Officer role respectively.
Many of last year's committee are continuing to next season.
Please see Our Committee page, which has now been updated.
---
And of course we enjoyed meeting up and some tasty samosas too!
---
Download a copy of our AGM booklet (exc' financials)