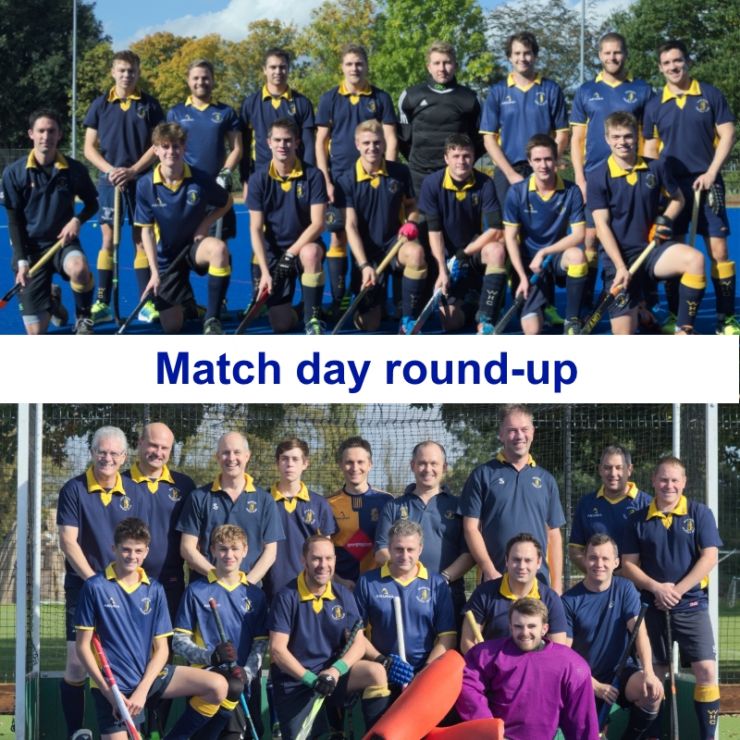 15th & 16th October round-up
---
Our Men's 1s are 3 wins from 3!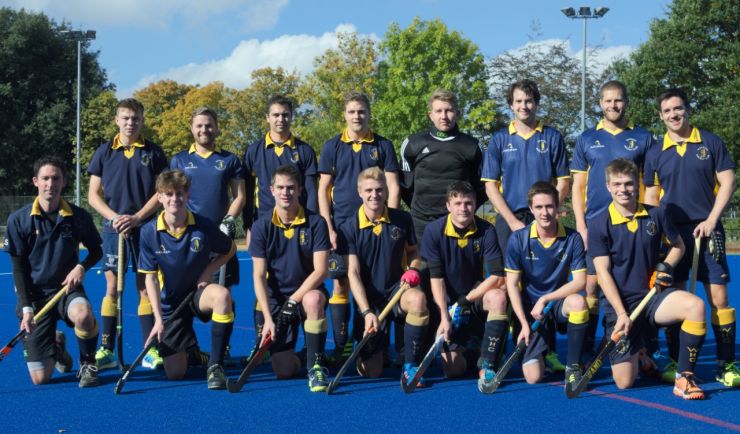 Match day round-up for Saturday 15th
Men's 1s v Burton (home)
A win is a win 2-1 get in! And knowing how to get a result when the opposition stifle and break down play counts. 1-1 at half time, a better second half gave our Men's 1s their third win in a row.Seb adds " 2 Stickley goals lead 1s to hard fought win 2-1 victory over Burton".
Check out the 1st team page for new team photo and photo gallery from the game.
Women's 1s v Solihull Blossomfield (home)
Lost 1-2. Stuart Ingall-Tombs writes "A spirited display from Warwick failed to earn it's just rewards when at one all, a flick from a short corner saw Kirsten put the ball into the top corner. The Solihull umpire gave the goal but as Warwick returned to the halfway line, vocal pressure from the Solihull players caused him to reverse his decision. Not long after Warwick conceded a soft goal which turned out to be the winner. Gutted."
Men's 2s v Bournville (away)
Winning is a habit for oue Men's 2s and coming back from 2-0 down to win 2-3, when you are not playing your best, shows great character. Good work!
Women's 2s v Warwick Uni' 1s (home)
Another tough game losing 1-3, keep fighting ladies!
Men's 3s v Burton (home)
"Draw 2-2 but could have been more, the Burton keeper had a blinder and a very rare Bakes PF goes wide. Great team effort against a strong side that came down into our league at the beginning of this season", reports Langers.
Women's 3s v Nuneaton Ladies 2s (away)
Very tough trip away to Nuneaton to be on the wrong side of 9-0. Keep the spirits up, it will come.
Men's 4s v Harborne 5s (away)
Dan HS reports "2 all draw but should have smashed them-we didn't play well enough."

Women's 4s v Atherstone Ladies 2s (away)
Andy Griffin (coach) writes "Facing a team that beat us 9-3 last season Warwick put in an excellent team performance to pick up their first point of the season with a 0-0 draw. We consider ourselves unlucky not to have picked up all three points as we dominated large chunks of the second half and saw one shot agonisingly bounce back off the post".
Men's 5s v Northampton Saints 6s (home)
Claudio writes "Warwick comeback with a strong 2nd half display to defeat Northampton , Claudio Cardellino (contender for goal of the season) Luca Cardellino and Dave Astley scoring the goals .... A good battling performance to win 3-2". Check out the 5th team page for new team photo and photo gallery from the game.
Badgers v Leamington (away)
Andy Griffin (coach) writes "Our Badgers picked up their first win of the season against local rivals Leamington. After scoring in the first few minutes we never relinquished control of the game and ran out 6-3 winners. Fantastic performances all round from a very young (and very promising) team."

Sunday 16th cup matches
EHB Cup: Ladies O35s v Northampton Saints (home)
Liz Holding writes "Warwick Ladies played their first ever match in the Ladies 035s national competition, against Northampton Saints, and ran out 13-2 winners. Both teams struggled with availability and illness meaning most of the match was played with 10 versus 9. Warwick made the most of this by moving the ball around well on the new Warwick/Kings High AstroTurf pitch, attacking along the right and crossing to find Vicky Allison in top goalscoring form (scoring seven), all from the left post. Kirstin Bryce dominated the midfield and when she wasn't passing to Vicky she took on the keeper herself, hitting the target five times. The rest of the team worked closely together, with the two new players, Liz G and Jayne fitting in well. Liz Holding finished off the scoring with a penalty flick".Awesome stuff ladies!
EHB Cup: Girls U18s
A very tough fixture against Stourport and despite their valiant efforts Warwick lost 0-5. Ian Best reports: "Warwick U18 Girls entertained Stourport in the first round of the National Cup who they had lost 10 nil to in the same competition last season. Stourport have an U18 girls academy which showed as they were stronger and well drilled but also an older team on average and this showed particularly in the 2nd half. Despite the score being nil nil at half time Stourport's experience told after the break as they eventually won 5 nil. Despite losing it was an exceptional performance, especially given this was the first time most of the team had played together. The Warwick girls should hold their heads high, learning from this performance and look forward to their next match, in the plate competition."