Men's 1st Division Champions
---
Proud Seb claims "M1s crowned champions of Midllands Div2 with 4-1 victory over Chesterfield! Good performance with 2 goals each for Martyn and Dave, one more game to remain undefeated!"
Great effort lads!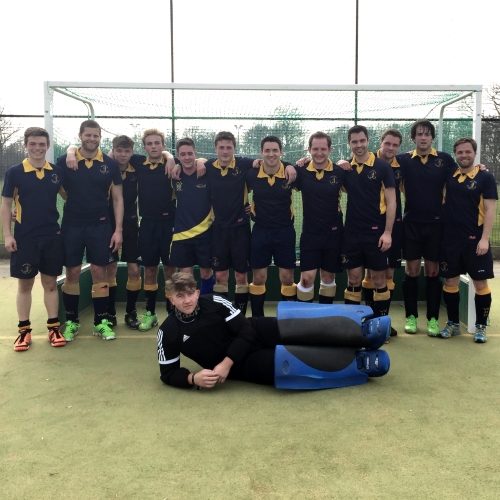 News of our other teams:
"Cracking 7-0 win for our Badgers today", exclaims Andy Griffin!
Women's 1s lose out 3-1 away at Boots
Women's 2s almost hold on for a win but end with a 1-1 draw at home to Rugby and East Warwickshire
Chrissie Howe reports "Warwick Women's 3s had a slow start to the game and played 1-0 down for most of the first half. A 34 minute equaliser and an inspiring half time talk led to fantastic play in the second half, with the girls winning 3-1!"
Warwick University get a 4-1 win over our Women's 4s.
James Balfour writes "M2s clinch a well fought victory over Hampton winning 6-4. Hat trick for James Slora and a fantastic diving goal by John Kane."
"Men's 3s are frustrated by Burton losing 3-0 to break away goals, when we had 60% possession!" reports Chris Langley.
Nick Anscomb writes "A battling M4s narrowly lost out to a somewhat controversial Lichfield penalty flick in the last 10 minutes going down 3-2".
"Warwick 5ths end their season with a 4-2 defeat at Leicester. The last ten minutes summed up our season. But survival after promotion last season was an achievement". Writes Claudio.