28th February Highlights
---
Mixed get an 11-4 home win over a nine player Stourport side to progress to the next round of the EHB cup!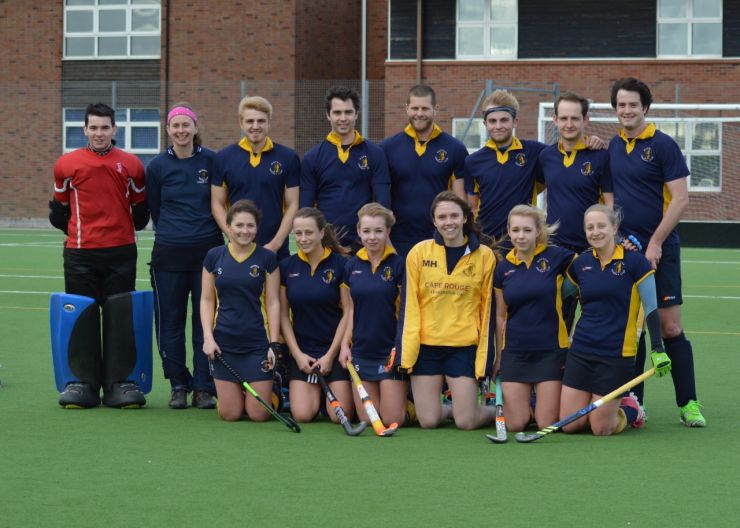 Men's maintain their unbeaten run but are frustrated 0-0 away at Stratford. 3 more points and promotion should be secured. C'mon Warwick!
Women's 1s earn a good 2-0 win away at 3rd placed Sutton.
James Balfour writes "Men's 2s pull their act together with a 5-1 second half beating Stafford 6-2".
Women's 2s win at home 2-0 over Berkswell to maintain 2nd promotion spot, great work Ladies!
More goals for Men's 3s with a 6-1 dominating win over 3rd placed Stourport. Before the match a respectful minute's silence was held for Bob Taylor, a Stourport player of some 35+ years lost to cancer. Some of you will no doubt have played against Bob in the past.
Men's 4s captain Nick Anscombe writes "smashed Edgbaston 5-1 with John and James each scoring a brace to keep their title hopes alive. It is all very tight at the top with 3 teams within 1 point". C'mon 4s!
Women's 4s captain Sharon Haydon writes "Cracking play today by my girls! Well done. 0-0 but we played the better hockey. Been a great season so far watching the players develop week on week" 3rd place in the league too!
Warwick 5ths lose 2-0 at Leicester Westleigh , A very out of sorts performance hopefully tomorrow's rearranged match at Hampton will be better!
Badger's Manager Andy Griffin "After a month without a game Warwick's Badgers returned to action with an excellent 6-2 win against Wellingborough. With a very young average age (even by Badgers standards) the future looks bright for Warwick."
Men's 5s captain Ian MacDonald "2 games in 2 days and only one point to show for it. We were all over them and had more short corners than we could count and even a penalty flick. We missed chance after chance then conceded a goal from a blunder in their half." Steve Lycett misses a PF then redeems with a late short corner strike!
---
2016-02-21 Mixed v Stourport
---