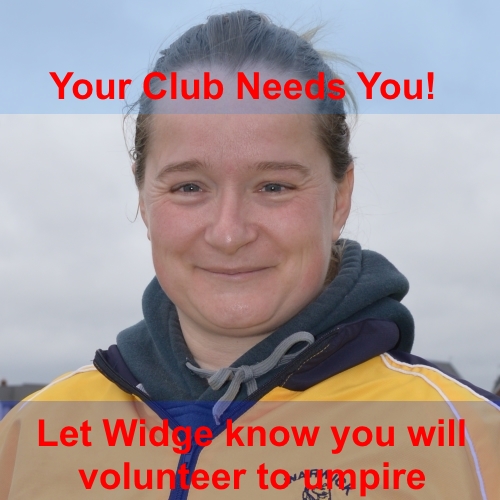 21/01/17: HOCKEY ROUND UP
---
Twelve matches from Monday to Sunday
But before we go into all the games, it is about time we thanked all our umpires and in particular our umpire coordinator Marije Tunnicliffe, known to many of us as Widge. This week was particularly challenging to find enough volunteers to cover all the matches but after many calls we just about got there. Thank you to all those that stepped forward to take up a whistle for our games: Liz Holding, Ian MacDonald, Dave Morton, Matt Walmsley, Ben Cooper, Ajan Reginald, Toby Arnold, John Carder, Andrew Mobley, Andrew Dellow & Marije Tunnicliffe.
Without umpires we cannot play our games, please get in touch with Widge to volunteer to umpire.
Mens Vets vs Hampton in Arden (A)
Cap'n Claudio writes "We lost 5-0 ' we had 70% possession and they had 5 shots. . And we couldn't hit a barn door."
Mens 1st vs Stone (H)

Seb reports "Superb second half team performance sees the 1s win 4-1, goals from Ajan, Martyn and 2 from Stevie".
Womens 1st vs Bromsgrove (H)

Friendly fixture, 2-0 win.
Mens 2nd vs Harborne (A)
Match postponed.
Womens 2nd vs Sutton Coldfield Ladies 3s (H)

Ange writes "Ladies 2's had a frustrating defeat to Sutton 3's. We lost by 1 goal which rebounded off the post and fell to a Sutton forward to slot home. Sutton was a very changed side from.the 1 st half of the season and reverse stick shots seemed the order of the day".
Mens 3rd vs Barford Tigers (H)

Langers reports "A terrific fantastic 4 from Nick Baker plus 1 from Rich Kelly set up a fine 5-2 winning performance against a strong and skillful opposition. Particular thanks to Liz Holding who stepped in at very short notice to umpire alongside Ian MacDonald, both did a great job".
Womens 3rd vs Berkswell & Balsall Common Ladies 1st XI (A)

A difficult game losing 7-0.
Mens 4th vs Barford Tigers 4 (A)
Nick writes "Warwick 4s battled hard against Barford Tigers but fell short up front and went down 2-1, Archie Gale winning MotM".
Womens 4th vs Olton & West Warwicks Ladies 4s (A)

Match postponed.
Mens 5th vs Leicester Westleigh 4 (H)

Claudio sends in "Warwick 5ths overcame an early second half blimp to win 3-1 the 15 year olds Josh Cooper 2 and Luca Cardellino scoring the goals .. Very spirited fightback and deserved victory which saw Dom Simpson take one on the chin for the team !" I reckon Claudio means 'blip' but you never know with Claudio.
Badgers vs Hampton in Arden (A)
Match cancelled.

Mixed vs Wooton Wanderers. (A)
Awaiting result and report.