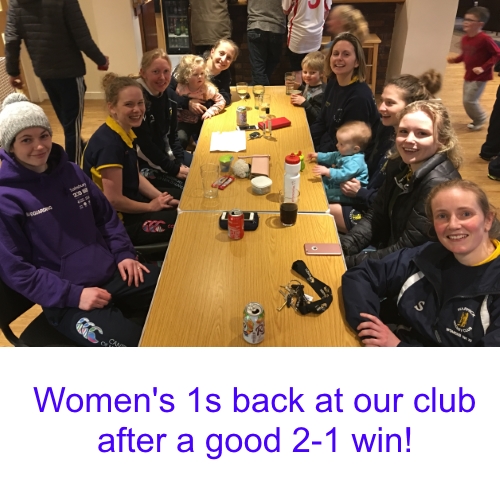 18/02/17 - Match news
---
9 games scheduled:
Firstly thank you to our volunteer umpires:
Ian MacDonald, Lynsey Archer, John Kane, Chris Duppa-Miller and John Carder. Much appreciated!
Mens Vets vs Stourport (A)
Match cancelled.
Mens 1st vs Old Hales (H)

Seb reports "1s battle back from 2-0 down to take a deserved 4-3 win! Goals from Dave, Ollie, Tim and Mart!" Good comeback lads(..ed)
Mens 2nd vs Telford (A)

Balf's writes "Mens' 2s on form with an 8-2 victory away against Telford, with 2 goals a piece for Tom Selby, Tom Booker and Andrew Dellow".
Mens 3rd vs Stourport (H)

Langers reports "3-3 Probably a fair result but could have been much better if we cut out some lost possession in key areas. Goals from David Harris and 2 for John Kane. POTM Matt Walmsley, good debut by Adam Mander"
Mens 4th vs Sutton Coldfield 5 (A)

Nick is pleased "4s get a well earned 4-2 win away at Sutton Coldfield with debutante Adam Shepherd winning Man of the Match, goals coming from John Sawdon (2), Rob Bligh and Freddie Quelch".
Mens 5th vs Coalville 5 (H)

Claudio chips in with "Warwick 5ths edge closer to safety with a 2-2 draw vs Coalville 5ths .After dominating the early stages and capt Ian Macdonald scoring from a short Corner, Warwick conceded a sloppy goal just before half time. In the Second half Steve Lycett regained the lead for Warwick but Coalville hit back immediately . This week Warwick were happy to come away with a point". Also check out photo of the week below!
Womens 1st vs Belper Ladies 2s (H)

Becky writes "With a change in formation the ladies 1s were back to winning ways this week with a 2-1 victory over Belper. A fantastic team performance and one we hope to carry forward for the rest of the season". Great to see so many of the ladies back at the club house. However, fining Kirstin for speaking to our roving news reporter and photographer was harsh!!!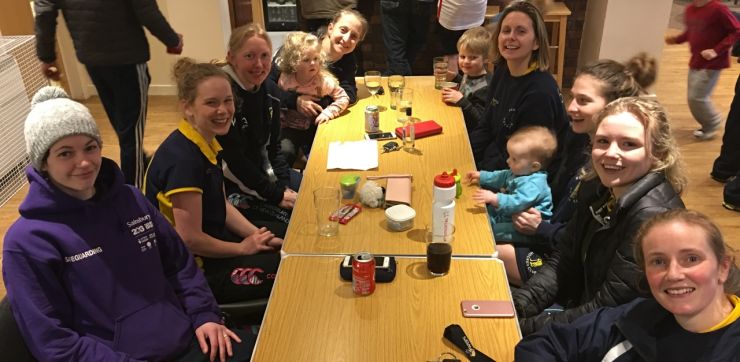 Womens 3rd vs Sutton Coldfield Ladies 4s (A)

Proud captain Hannah reports "A fantastic game from the Ladies 3, everyone played brilliantly and fought until the very end. We looked the stronger team, but unfortunately the result didn't go our way and we lost 6-5. However it was our best performance of the season so far and hopefully a sign of things to come!" Well done ladies
Mixed vs Olton (A) - Round 2 of EHB Trophy
Dave Bryce writes "Thanks for Ian best for organising mixed today. We were a very close second best! I blame jk, if he had scored at 5-0 the comeback was on!!"
---
Photo of the week courtesy of Steve Lycett - Brilliant