13th February Match News
---
Martyn Stickley bags 5 as Men's 1 smash 8 past Shrewsbury to extend their lead at the top the league.
A tricky start for Women's 1 set up a tough away game at Leek and lose out 1-4.
M2s lose out 0-1 in the final minutes of an evenly matched encounter with North Stafford, solid debut performance from new member Dan Money. See team photo below. M2s comedy moment was Stroppy's aerial that ended up clearing the trees and landing on the rugby pitch!
With only 11 players available, W2s get are terrific 1-1 draw away at Atherstone.
M3s let a 2 goal lead slip but hold on for a 4-4 draw at home against Leicester.
The valiant efforts of a much changed W3s cannot overcome Shipston, final score losing 2-4.
M4s suffer a Valentine's day massacre away at Warwick Uni.
M5s get a 2-1 win at home to Rugby with two short corner strikes from self-declared POTM, Steve Lycett! See team photo below.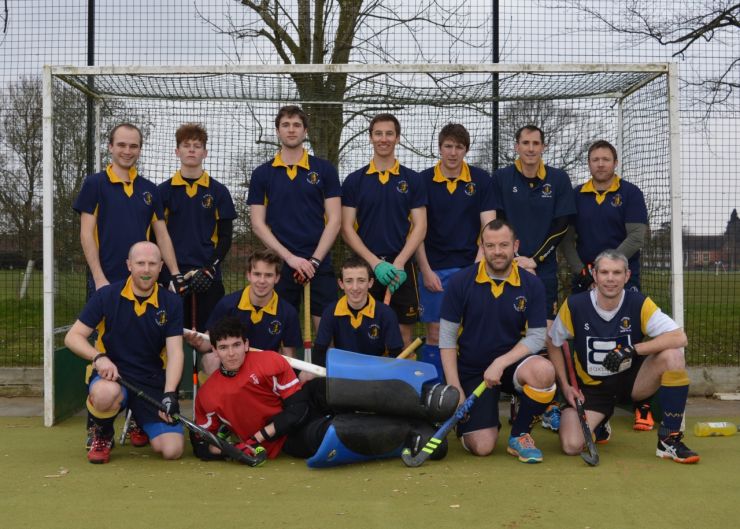 Mens 2s Season 2015-16

Stroppy launches another aerial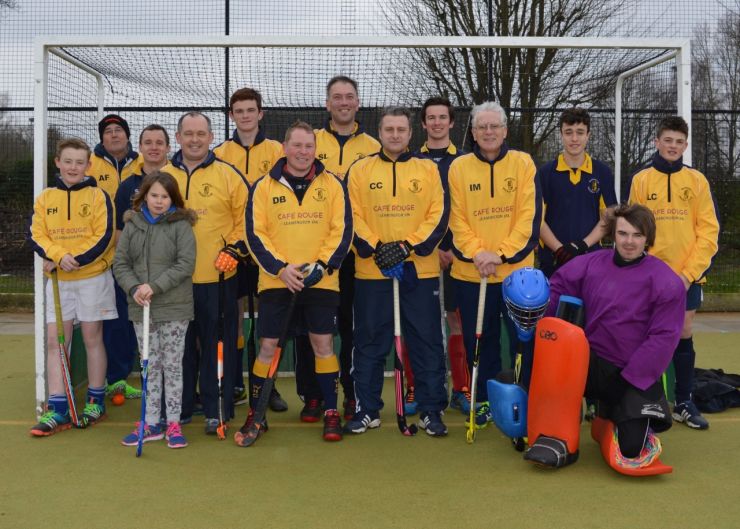 Men's 5s - Season 2015-16
---