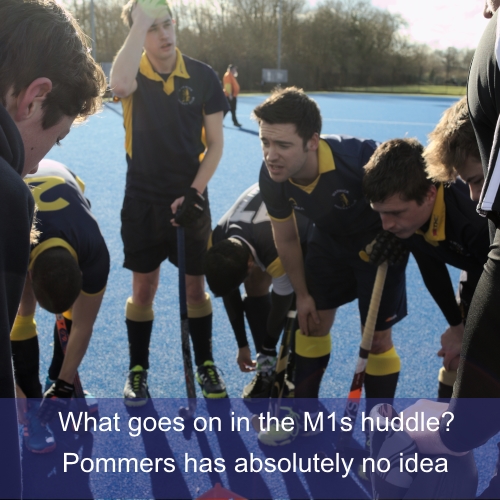 05/02/17: HOCKEY ROUND UP
---
13 games scheduled this week - how did we fair?
Firstly thank you to our volunteer umpires:
Ian MacDonald, Ian Price, Phil Foster, Rob Pomfret, Rob Arthur, Marije Tunnicliffe, John Carder, Wendy Richards, Richard Marsh and Steve Dellow.
Mens Vets vs Redditch (H)

Frustrated again by another game cancelled.
Badgers vs Rugby & EW Gold (A)

Awaiting result and report
Mens 1st vs Sikh Union (H)

A win is a win, 2-1 and we will take that! Check out our gallery photos.
2017-02-04_M1s
Mens 2nd vs Barford Tigers (A)
A better team performance by the 2s was frustrated by how the game was officiated, ending with a 2-1 loss. "POTM James Langley had another solid performance putting in some great tackles" noted Tom Booker.
Mens 3rd vs Sutton Coldfield (H)

"Another powerful performance by Warwick 3s crushed Sutton 7-2. A hat-trick for John Kane, 2 for Simon Shepherd and one each for Alp Shaw and Nick Baker was more than enough" reports Langers.
Mens 4th vs Bridgnorth 4 (A)

Nick writes "Warwick 4s made the long journey to Bridgnorth and came back with all 3 points after an 8-0 demolition, Cafe Rouge Man of the Match going to John Sawdon".
Mens 5th vs Loughborough Town 5 (H)

Claudio reports "Warwick 5ths 1 Loughborough Town 2.. A disappointing defeat after much effort . Josh Cooper scored a "Messi" type goal inbetween to badly conceded goals .. At times the 5ths can be Magic but on others they can be Tragic ! .. When the Magic doesn't work the tragic is costing us points."
Check out our photo gallery:
2017-02-04_M5s
Womens 1st vs University of Nottingham Women's 1st (H)
Becky appreciated the ladies putting in a resilient performance going down 0-3 to the table topping team who have scored big against other teams.
Womens 2nd vs Old Silhillians Ladies 1st XI (H)

Lost 1-3.
Womens 3rd vs Berkswell & Balsall Common Ladies 2nd XI (A)

Lost 4-2
Womens 4th vs Edgbaston Ladies 5th XI (A)

Lost 4-0
Girls U18 vs Oxford Hawks (H)

The opposition withdrew at short notice, so our Girls U18 progress to the next round.
Mens U18 vs Cambridge City, EHB Cup, Round 4 (A)

Manager Langers proudly writes "Reaching the last 16 was a brilliant effort by our lads. Drawn against Cambridge City, previous cup winners, this was a very fast paced game with some real quality play. cambridge ran out 0-6 winners but we can be proud of our lads who fought and chased hard right to the end." Check out the U18 team page and photo gallery.
2017-02-05_U18s
---