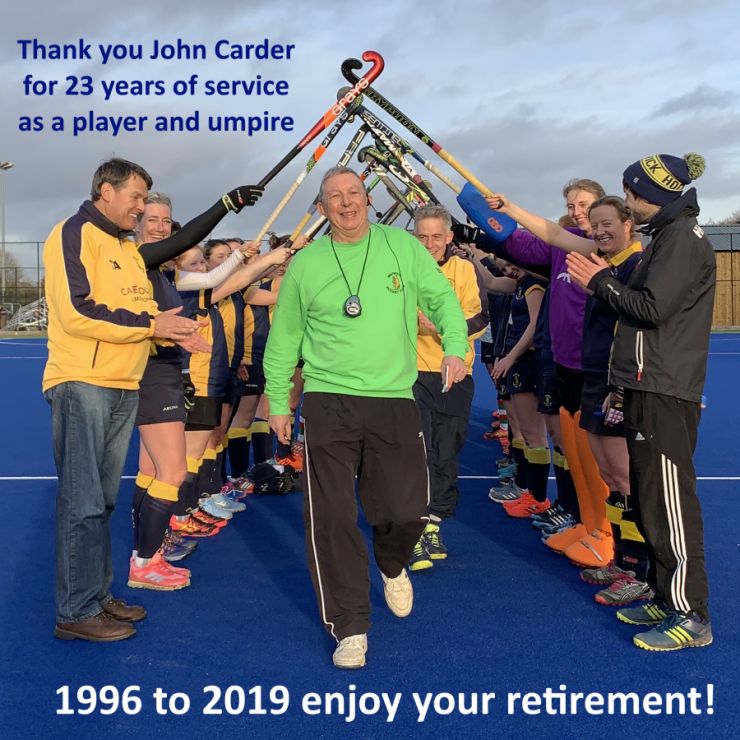 John Carder
---
Since 1996 John Carder has been a much appreciated member of Warwick Hockey club. Most current members know John best for his excellent support as an umpire, mostly for our Ladies 1s as well as many other teams.
Saturday 7th was John's last games as our appointed umpire before he moves away to hos new home. Lead by captain Izzy Hurst our Ladies 1s provided a guard of honor with our Chairman Toby Arnold and President Nick Herd giving John the send off he deserved.
Our umpire coordinator, Liz Holding, tells us that "when John initially joined Warwick he played and for a while was Captain of the M6 team, he began to umpire in early 2000s, eventually giving up the playing and continuing to solely umpire for at least 13 years, regularly for the W1 but also for many other teams. He has mostly fond memories of his time with the club, although has a few instances when umpiring was made rather difficult, including one memorable match when seven cards were issued! John has been a stalwart supporter of the Club and always cheerful and willing to help out. We will miss him, and wish him all the best in his new home".
---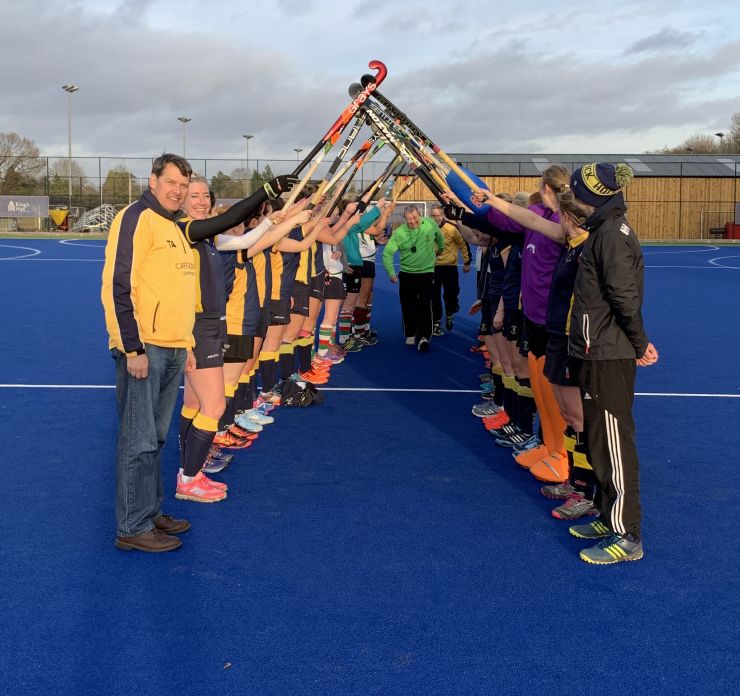 ---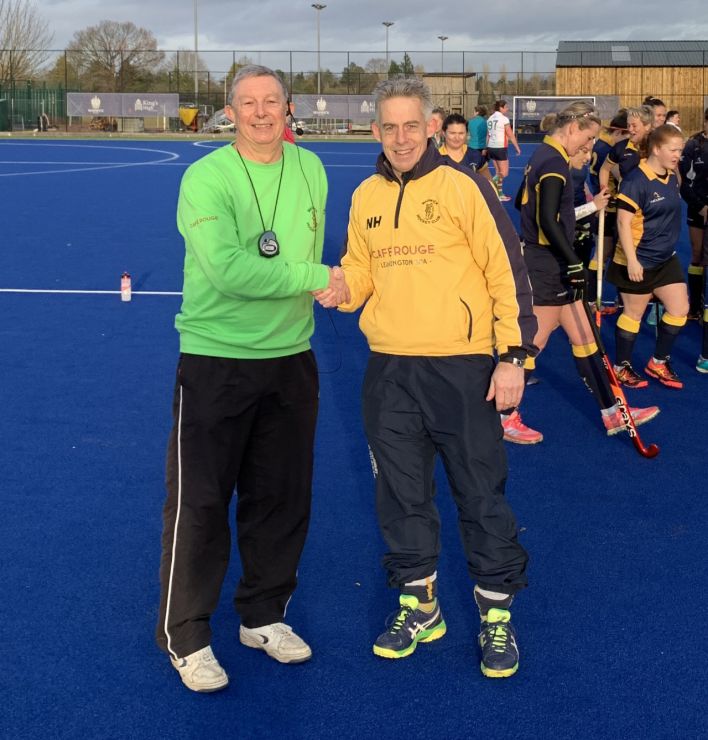 ---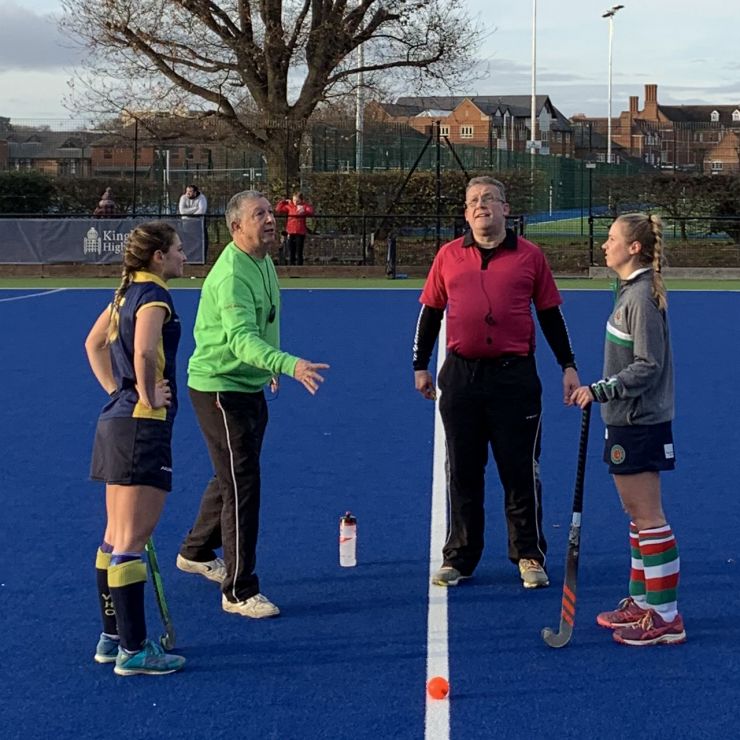 ---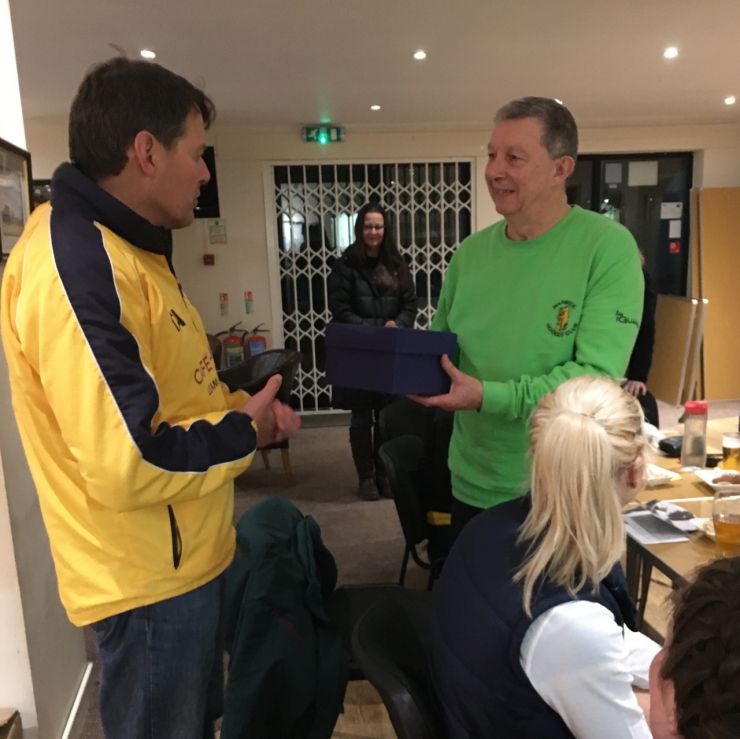 ---
John made the papers too!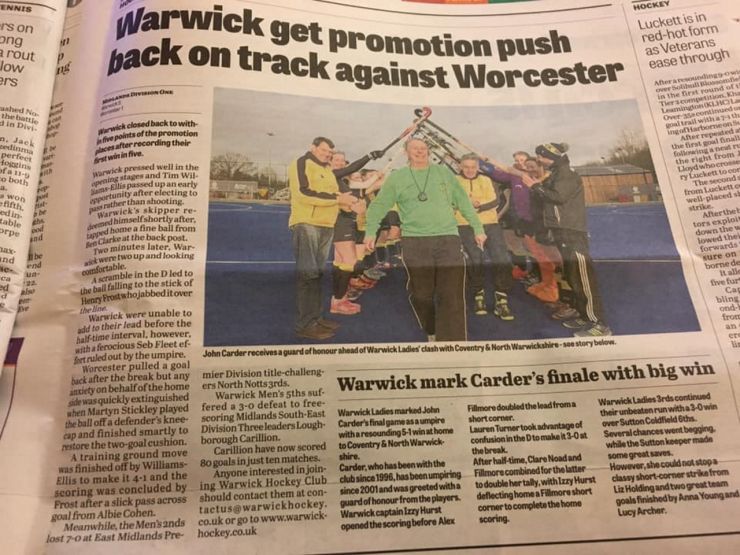 ---