Everyone loves a cup run
Our men's side of 1995 / 96 got to the last 16 of the HA Cup!
We received extensive press coverage at the time as you can see.
If you have any more photos or news from this cup run, please contact us via news@warwickhockey.co.uk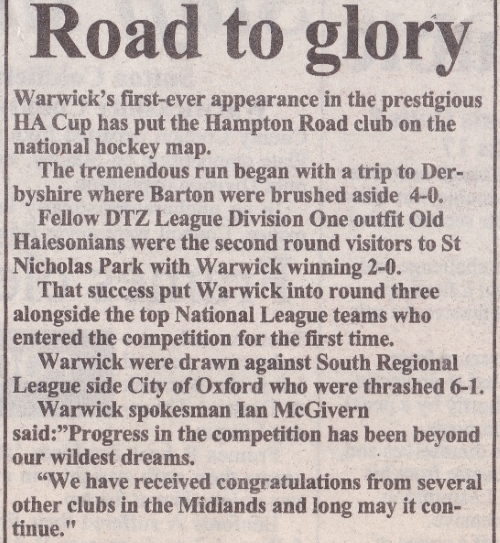 ---
Our fourth round match was vs Trojans at home (St Nic's)
Main sports page of the Courier: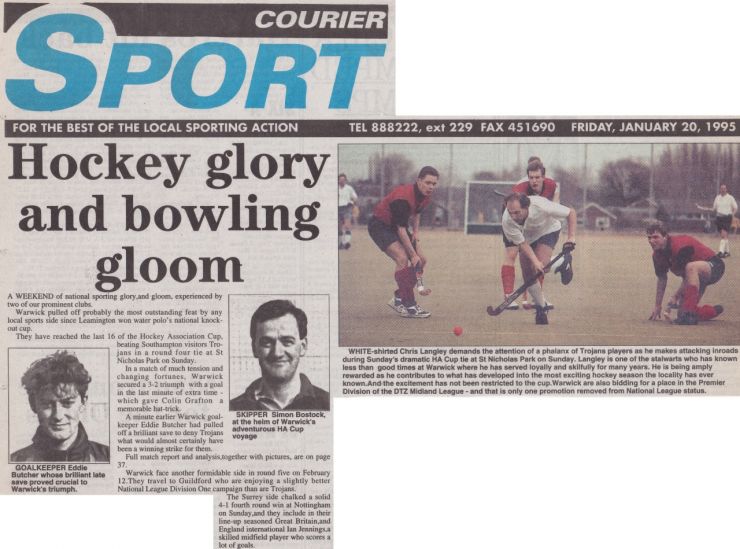 ...and a major article in the sports pages.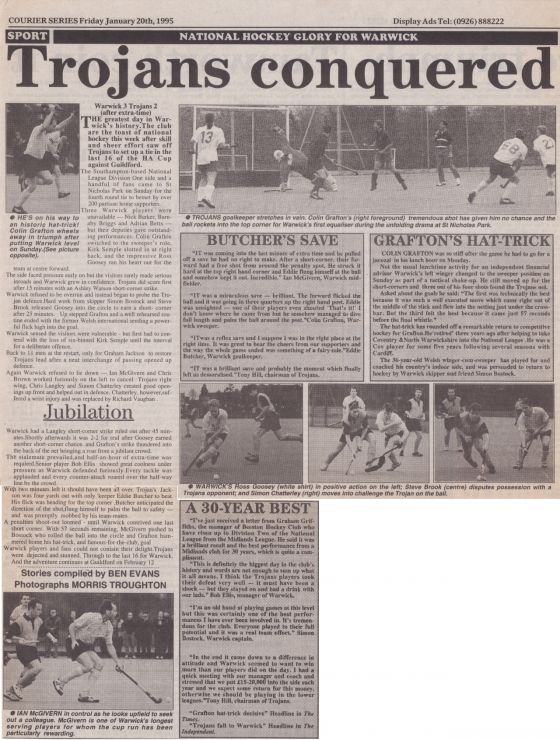 ---
For our fifth round of the HA Cup - last 16 - we were drawn away to National League side Guildford.
The Courier report: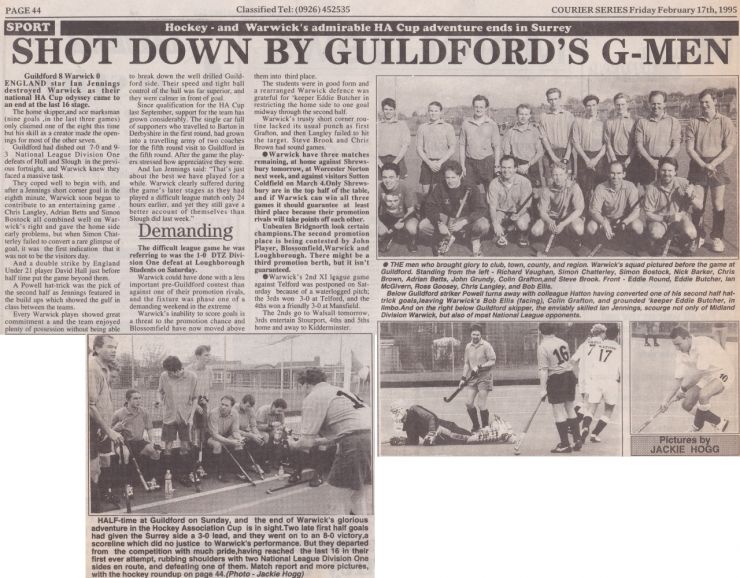 The Observer report: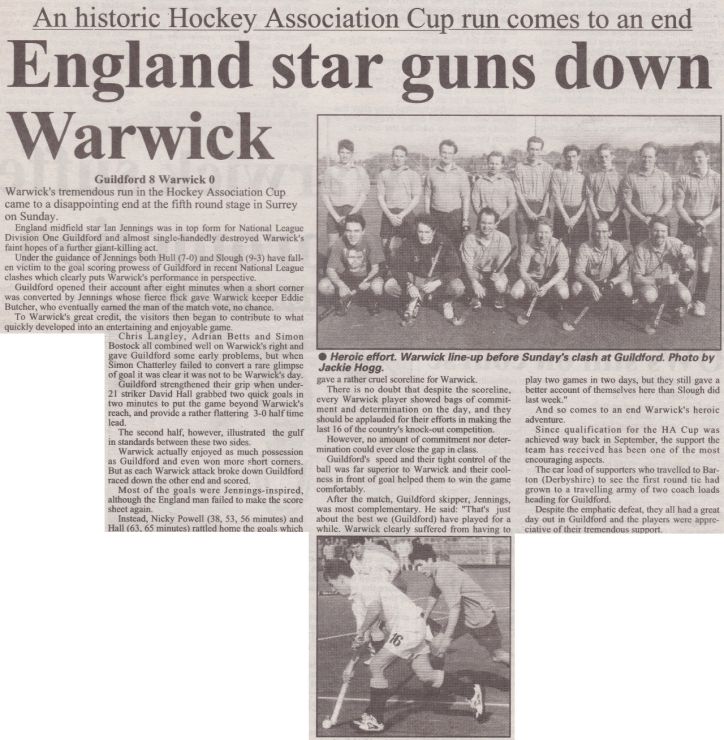 ---
We received a lot of support throughout the cup run.
Happy memories.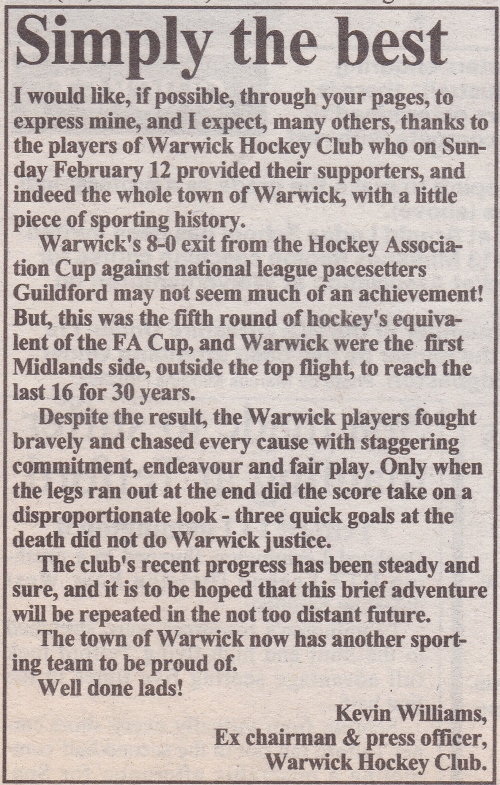 ---
Back to Our History