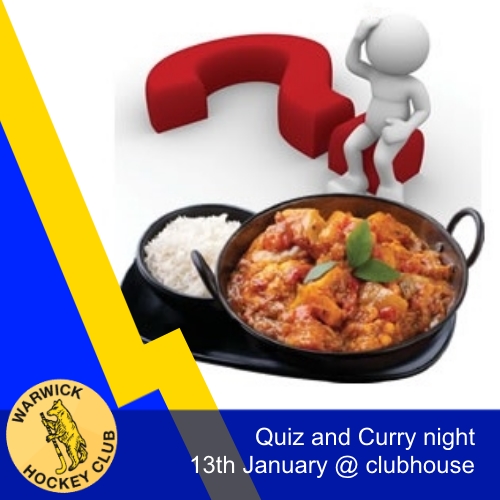 Quiz and Curry Night
---
Another brilliant social at our club house as 10 'teams, turned up to challenge for the Warwick Hockey team Mastermind event (obviously they fancied themselves as an egg heads!), and of course to enjoy a tasty curry, oh and a few drinks of course!!
Tristan to on the quiz master role, ably assisted by Izzy, Harriet and Tim, with an array of quiz topics from general knowledge, club history, flags, sporting history, 'name that song and artist' music intro's and much more.
Overall winners were team 'Hapless Chancers'.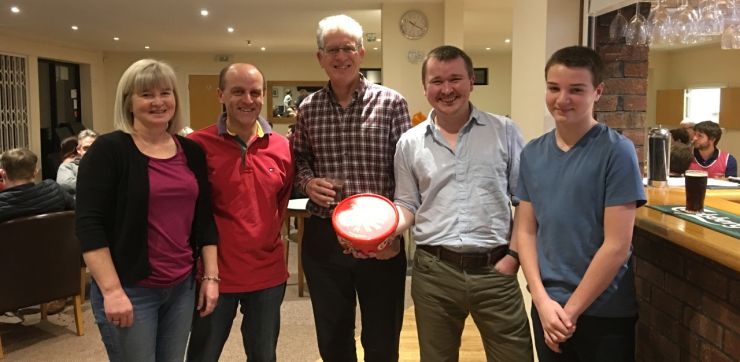 They were closely followed by 'The Herd' and then 'BBW'. Best team name award went to "Hello my name is Tristan, sorry for my beard. I will shave it off if you sleep with me", which Tristan had to read out multiple times :-).
In case you are not sure, you can see Tristan with his appology for a beard in the middle of the photo below.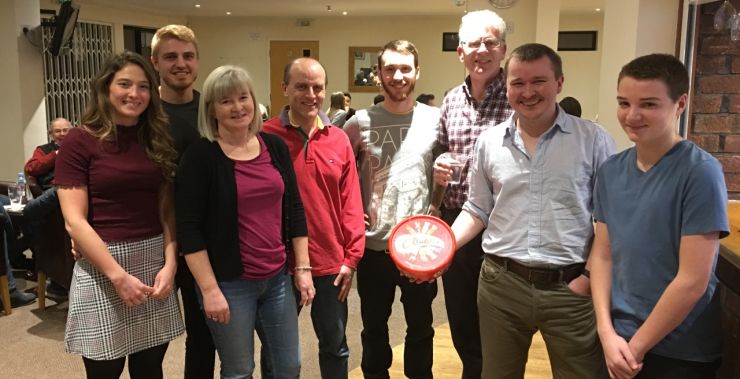 ---