COVID-19 requires us to follow a controlled approach to returning to playing hockey
Our COVID-19 Officer, Rachel Cross is working closely with our Director of Hockey, Chris Roberts, and the rest of our committee to ensure we can safely get back to training and playing hockey.
We are working on our approach and are getting started, so keep watching our website and our media feeds. Club members will also be contacted by email or via their captains.
We are making our plans following England Hockey guidance. Please watch this England Hockey video, visit the England Hockey guidance pages on their website and follow their guidance to get yourself ready.
Make sure you have registered with England Hockey before you join one of our hockey sessions.
We are planning to get started with training sessions, keep an eye on our training page for details.
We are also hoping to arrange some local friendlies in line with the England Hockey guidelines.
You can contact Rachel by email at covid19@warwickhockey.co.uk.

Rachel has produced these quick guides to help you understand the key points you must be aware of as appropriate to your involvement.
---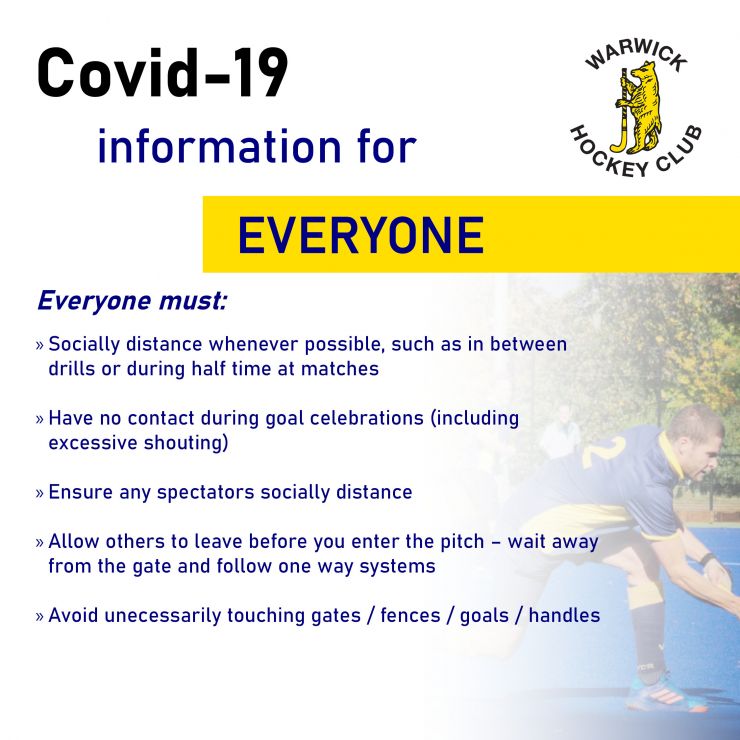 ---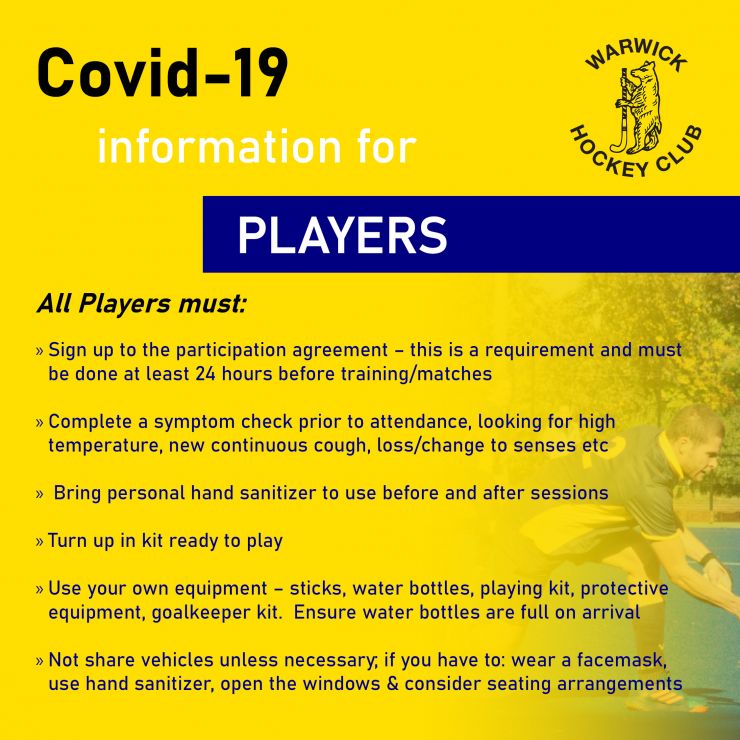 ---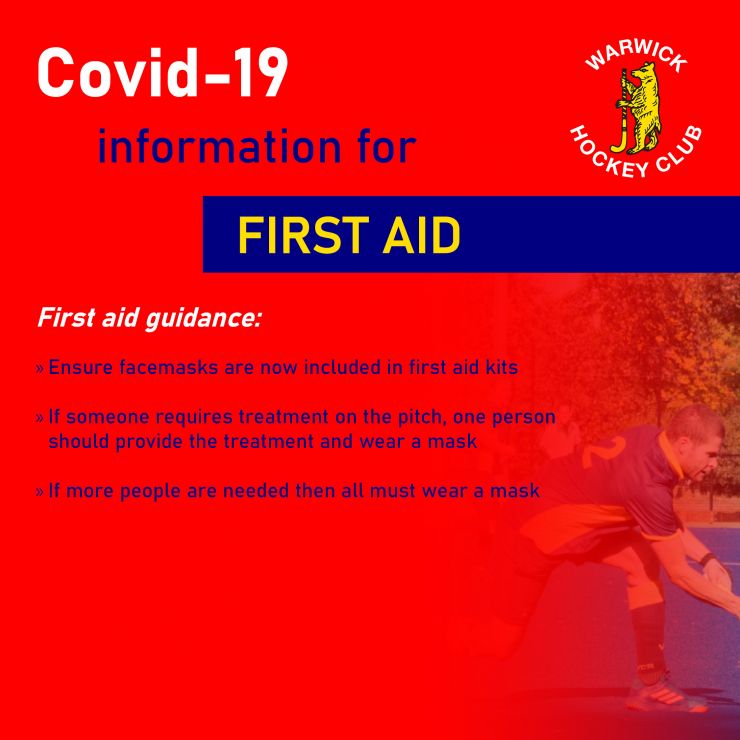 ---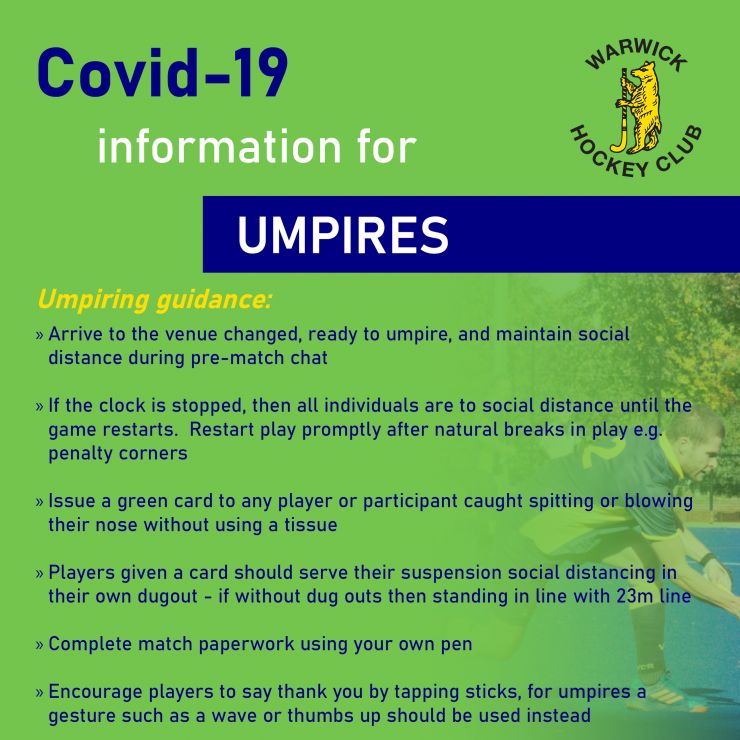 ---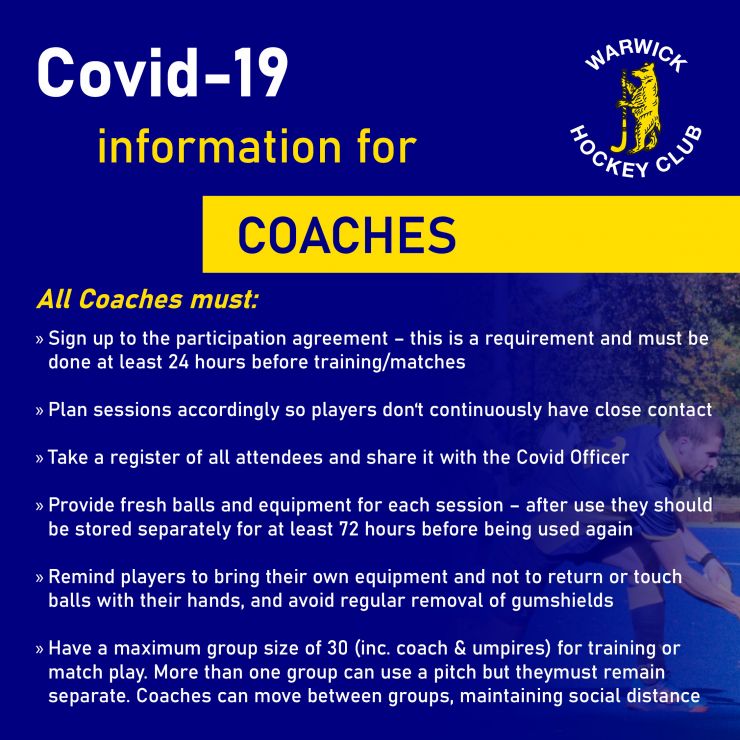 ---
Below is a copy of the England Hockey poster - key facts.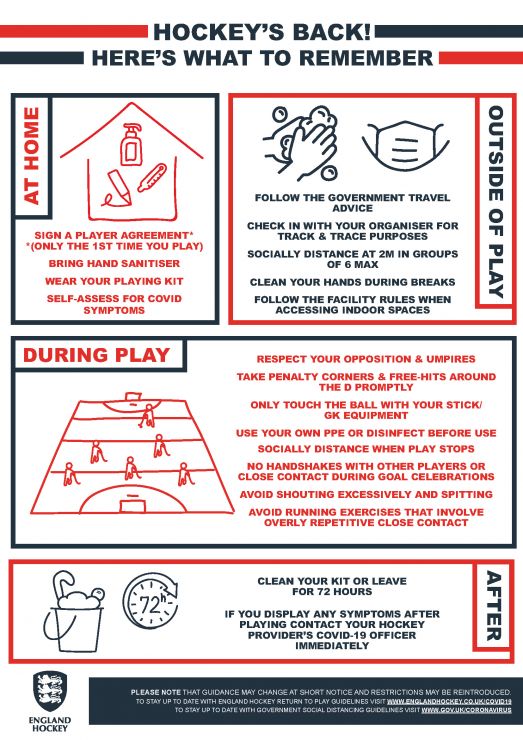 ##