We are celebrating our 100th season in many ways, but perhaps most excitingly we have some limited edition merchandise and kit, emblazoned with our Centenary logo.
Please do start getting your orders in, the deadline is extended to 31st October, after which time this limited edition merchandise will no longer be available.
Order your centenary kit here.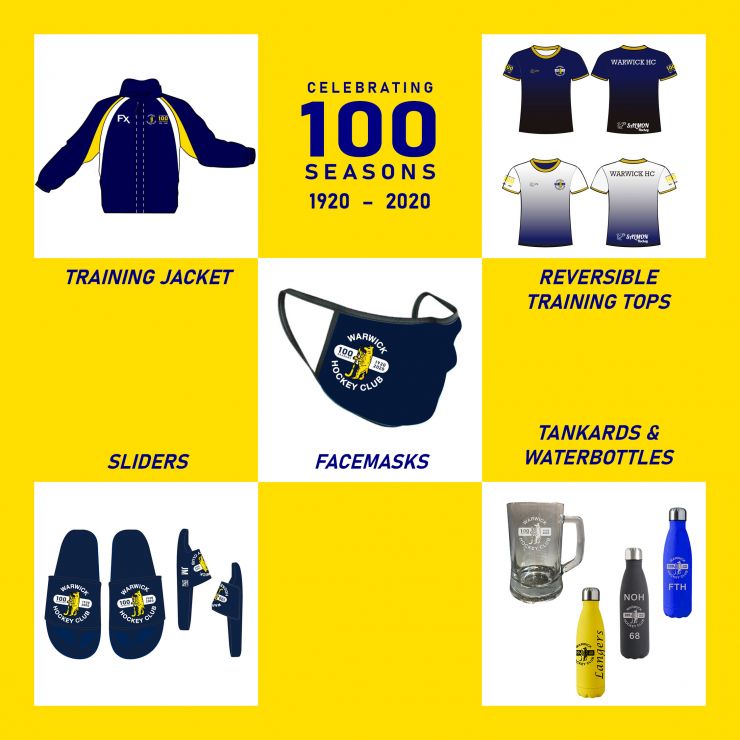 Face Masks - To help everyone follow and uphold the Covid guidelines, available in adult and junior sizes. Perfect for travel to and from games, wearing on the sideline or just around town - keep one in your hockey bag so you always have one on your person!
Water Bottles - Personalised metal water bottles engraved with the Centenary logo - a great memento for all members and even more important to have your own with the Covid guidelines this year.
Tankards - Vital for that post-match refreshment - once more engraved with the Centenary logo.
Sliders - Perfect for before and after games and training when the astro boots aren't on your feet. These will have the Centenary logo and an option of adding your initials. Available for all Club members young and old, catering to sizes inclusive of a child's 7 to adult's 12.
Reversible Training Tops - Dark blue on one side and white on the other, they eliminate the need for bibs, helping members to follow and uphold Covid guidelines while training. These lightweight tops will of course come with the limited edition Centenary logo and can be personalised with initials.
Showerproof Fleeced Jackets - Finally, the main item this Centenary year will be our new shower jackets. Replacing the discontinued yellow Cafe Rouge jackets, this new jacket will take the place as our main piece of kit used when travelling to matches or representing the Club in other ways. Complete with Centenary commemoration and again the ability to personalise with initials.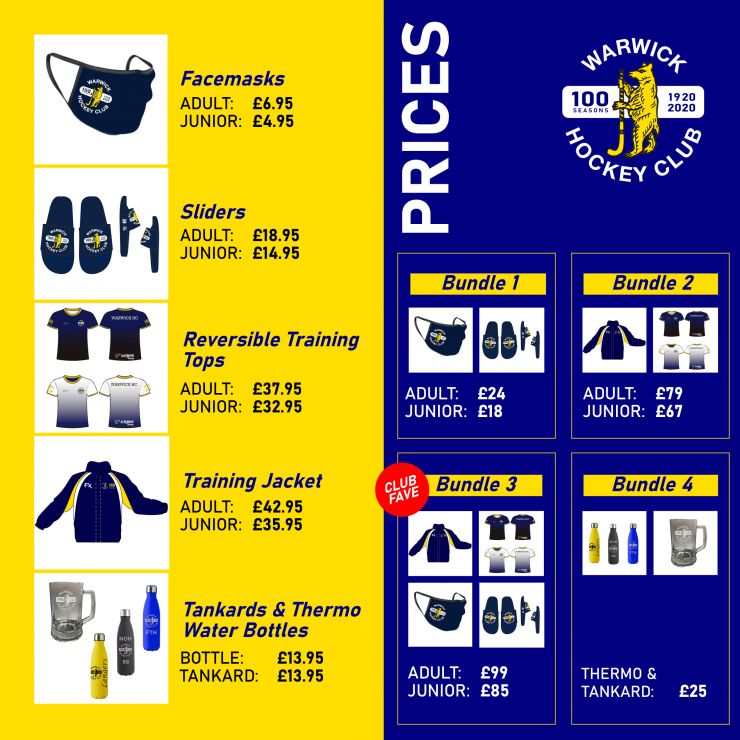 So go one, treat yourself and get your order in, the deadline is now 31st October, after which time this limited edition merchandise will no longer be available.